Social Media
Social Media Growth and Strategy Sydney
Avail Top-Notch Social Media Marketing Services!
As more and more people are getting social it has become mandatory for business to have social media presence width text column
Are you in search of an effective way of creating brand awareness, website traffic, and relationships? Our social media marketing services at Digiknowhow may just be the answer! Hire our services to build a strong presence of social media today!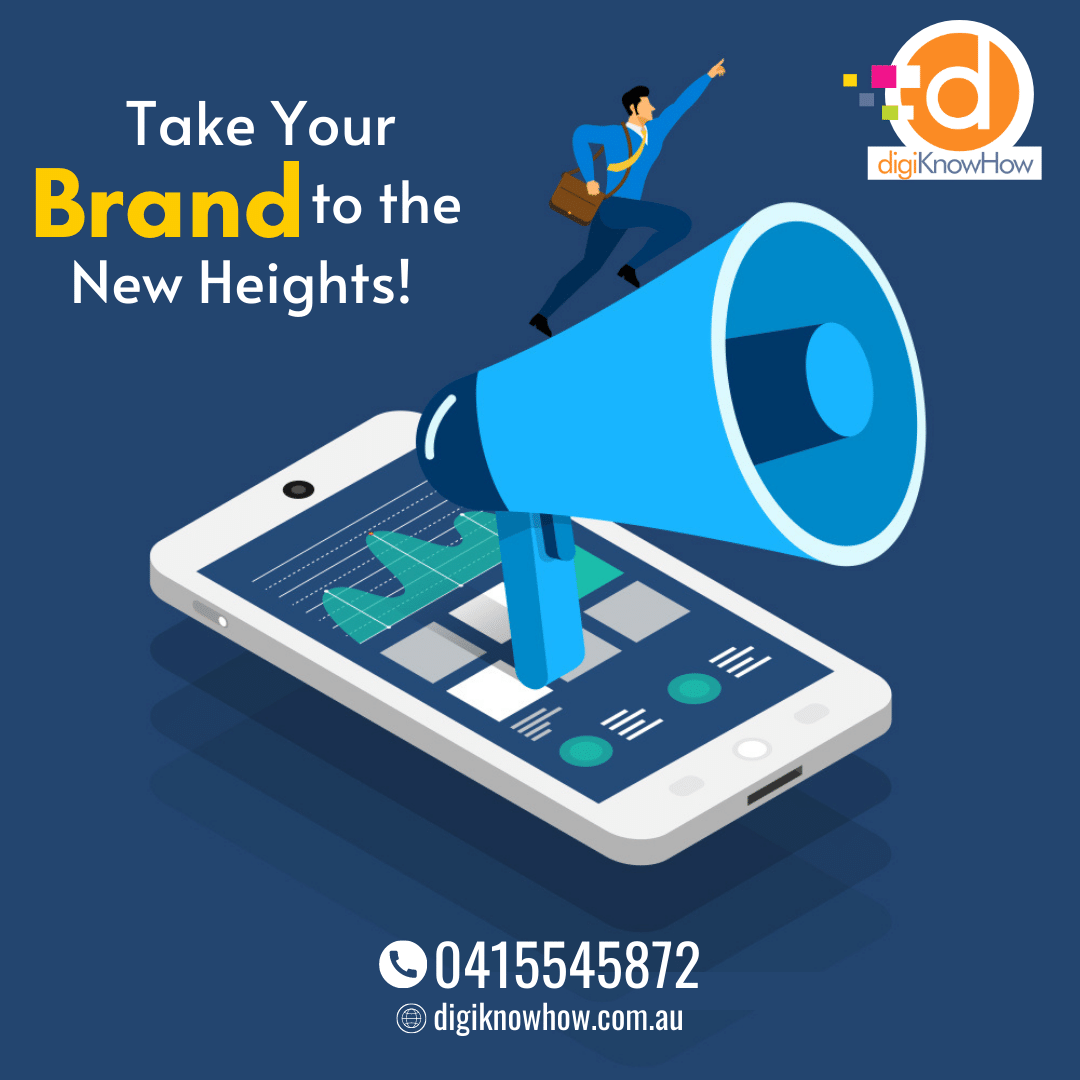 We are currently living in an age of social media. Everybody is online, and so are the major brands. Your clients would expect you to have a social media presence, but not just any presence. Your reputation depends on how you tailor your social media strategy.
With experienced professionals by your side, you will be able to put an effective social media strategy into practice in order to see growth in your presence.
At Digiknowhow, you will be able to access analytical, data-driven social media marketing services that are tailored to your business needs and requirements. With the support of a dedicated team, we are going to manage your social media accounts and engage with your viewers to showcase your business on a global platform.
There could be no better way to reach your targeted audience in a cost-effective manner than social media accounts. By connecting directing with clients, you will be able to create a connection with them, resulting in measurable results.
Social media is growing rapidly, and with such a vast platform at your disposal, it is your responsibility to make the most of it. When you combine your business with our expertise at Digiknowhow, together, we could expand your business and take it to the next level.
Let's build your channel with compelling content with the best team working by your side!
Get social media marketing strategy building and setuo in Sydney, Australia
Social Media Marketing Services - Grow Your Audience and Expand Your Reach on Social Media
Have you been looking for an effective way to increase your brand awareness, website traffic, and online sales? With billions of users on Facebook, Twitter, and Instagram, it would be naïve not to harness the power of social media to your advantage. With Digiknowhow, get the opportunity to build a strong social media presence with our highly effective social media marketing strategy.


Our Social Media Marketing Services
· Social Optimization – Creating an account of a social media site is no less than child's play, but you need to reach out to a larger audience to retrieve the most your business has to gain. Through social optimization, we will show the best side of your brand to the public, boosting your traffic, social presence, credibility.
· Social Publishing – If you wish to build a connection with your audience, you need to engage them. By publishing content that's attractive, useful, and streamlines, you will be able to formulate a strong base of followers, leading to more leads and business growth.
· Social Paid Advertising – Post content on your channels can only capture the interest of a small portion of your audience. You cannot control who gets to see your organic posts. As your SEO company Sydney, we will use social paid advertising to ensure that your ads reach the right people online.
· Social Monitoring – Because the market is highly dynamic, trends keep changing all the time. When you hire our social monitoring services, we will conduct in-depth research to identify trends, understand customer sentiment, and track competitors to help your business adapt accordingly.
· E-Commerce Social – With more people on social media, you no longer have to wait for customers to visit your store. As your trusted social media agency Sydney, our experts will set up your e-commerce store on social media to allow your target audience to actively view and shop products online.
· Influencer Marketing–If you wish to enhance your reach, you might want to invest in influencer marketing. As influencers aren't celebrities but real people, our experts will make the most of their follower base to endorse your products and increase sales.
Why Choose Digiknowhow As Your Social Media Marketing Agency?
With years of experience and hard work, Digiknowhow has managed a reputation that speaks volumes of the quality of work we deliver. Once you begin this journey with us, you will see absolute transparency in all our processes, giving you the autonomy that every client desires. With our commitment to serving you, we will implement useful social media marketing and management tools to create valuable network resources to meet your online marketing requirements. When it comes to social media marketing, Sydney, Digiknowhow is a company that clients can trust.
By partnering with us, you will be able to secure the following benefits –
· Custom Social Media Marketing Strategy – As every business is unique, we will devise a social media marketing strategy to boost your social engagement that fits your budget and needs.
· Elaborate Onboarding Process – Our experts will do an in-depth analysis and breakdown every small aspect right from inception to implement the right tactics that can help achieve your business goals.
· Detailed Social Media Campaigns Reports – Every month, we will provide you with in-depth reports that provide a full overview of the progress your channels have made so far.
· Diverse Marketing Experience – After working with small, medium, and large companies in different markets, we have solid experience in offering effective social media marketing services.
FAQs
1. Which social media platforms should I choose for marketing?
Based on the preference of your target audience, you need to choose the social media platforms. It depends on the type of business you own and the demographics of your audience. After conducting in-depth research, we will optimize your presence in every platform that your audience is most likely to engage with you. Furthermore, you should also go with those social media channels that suit your brand and its messaging better.
2. How often am I expected to post on my social media channels?
The number of posts you put up on your channel will highly depend on the social media network. The time and frequency of posts will also be different between the platforms. Because of this reason, you will require the expertise of an efficient digital marketing company in Sydney for the right kind of guidance.
3. How is a post different from an ad on social media?
Anything that you post on your social media channel would offer a way of sharing information to the general public and your followers that can be seen organically. On the contrary, an ad would be a form of paid advertising. You will curate a unique ad that targets your audience based on their interests and demographics, ensuring that your brand is visible to your ideal customers.
4. How much do I have to spend on social media marketing?
You have to consider your budget when you think of social media advertising. It may not be particularly expensive, but you are likely to derive more value and results by spending more. As every business is different, and so would be the route to social media marketing. As your social media marketing agency, Sydney, we will analyse your needs and curate a customized plan for your business.
5. What are boosted or promoted social posts?
Specific social media platforms will allow you to boost or promote organic posts that will guarantee more visibility in exchange for a nominal fee. Posts that do particularly well or have a special offer can benefit from this option. On the other hand, setting up advertisements directly for increasing engagement is also possible on different platforms.
6. How soon will I be able to see results?
If you are looking for engagement and followers, you will be able to notice an increase within the initial 30 days. You can expect the numbers to increase with every month.
As your social media agency, Sydney, we would recommend you try our service for 6-12 months to see a significant impact on conversions. If you want conversions in the short-term, it is best to consider paid social advertising services.
Why Social Media
Global Presence
Direct Connect with Customers / Clients
Wider Reach
Better ROI
Easily Measurable
Be in Trends
Showcase More
Grow faster
Competitive Advantage
Benefits
Go Global
Measure Results
Reach Targeted Audience
Highly Flexible
Cost effective
Expand
Connect with Customer
Take Feedback
Expand reach faster
Get In Touch
We are here to answer your queries.
Contact us
for an inquiry about the product!
Our Graphic Portfolio
Our Video's Portfolio
Our Brouchers Portfolio
Get In Touch
We are here to answer your queries.
Contact us
for an inquiry about the product!