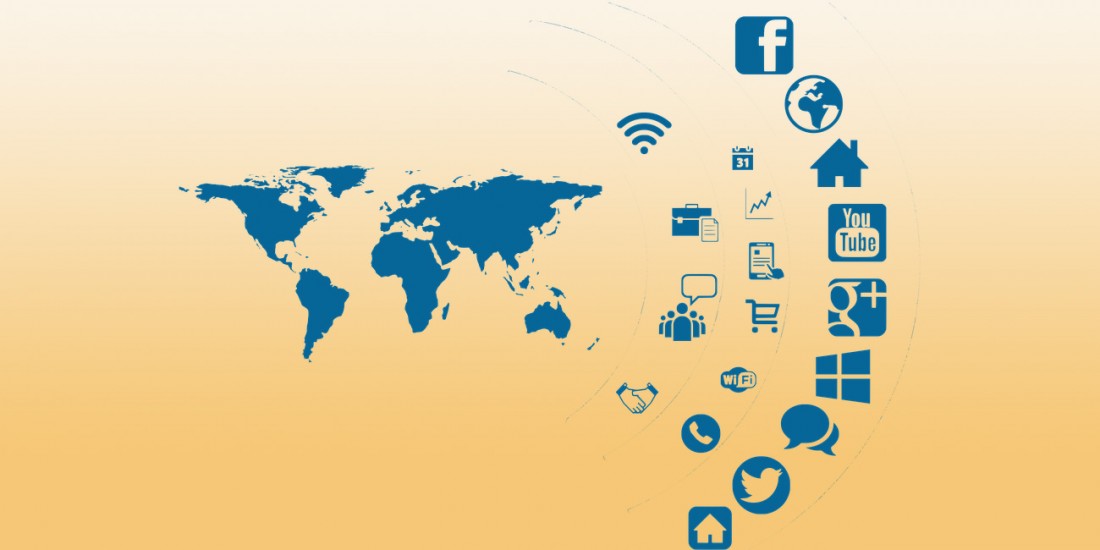 Ways for successful marketing of your website
Launching a new website is exciting and terrifying at the same time. You've spent months fine-tuning and perfecting every last detail. It's excruciating, tedious work trying to conceptualize your ideas and mission statements and jam pack it all onto one platform. While it can be stressful to create something so critical to your brand and business, you should walk away feeling accomplished and excited about the end result.
If you find yourself dreading launch date or you've already launched and you haven't had time to implement a solid marketing plan, you're not alone. Chances are as an entrepreneur, you've been busy building the foundations.
Now that you've crafted and coded to your heart's content, let's go through some of the ways that you can get your website noticed.
The Basics -
Brand Yourself to Reflect Your Site
Now that you've created a website, it's time to deconstruct it. Performing an audit on yourself will help to identify what parts of your brand you wish to highlight in your marketing. Write down the adjectives that come to mind when scrolling through your site. How would you describe the look and feel, the voice and tone?
Understanding your website's unique branded persona will help to inform every piece of content you put out to promote it. The format and design should be consistent. The verbiage should reflect your values and style.
Your marketing materials, while not a carbon copy, should act as a teaser with clear and enticing elements that mirror your website, ultimately generating buzz and driving traffic.
Know Your Niche
Let's face it. Everyone has a website or blog these days. Remember, you don't have to get everyone in the world to buy your products or services, you just have to attract the right people.
Before you even started putting materials together to build a website, you probably had some idea of who you were marketing to. Your posts, podcasts, newsletters, email sequences, and everything in between should cater to that specific audience.
Know your tribe and understand their needs, their pain-points and quirks and you're on your way to a solid marketing plan. These people could really benefit from visiting your website. Appeal to their why. To do this, tell a story, be authentic, and humanize your business as much as possible.
Be Intriguing on Social Media
You may think your website is God's gift to Google, but if your socials aren't up to date, consistent or interesting, there's sure to be a disconnect between you and your audience. Make sure that come website launch day, each platform is polished, a positive reflection of your brand, and full of visual appealing imagery and content.
Each bio should have a link back to your website, posts should include a clear call to action, and accounts you follow should reflect the interests and values of your business.
Use Facebook to gain visibility, Twitter to connect with other people in your industry and Instagram to showcase new campaigns/products and behind the scenes photos. Pinterest is a sneaky way to implement SEO.
Create boards with searchable keywords and link in your website whenever you can. Join community groups and stick to the 80/20 rule. 80% of your pins should come from other brands you love, 20% should be your own content.
Now Take Action
Create a Realistic Marketing Strategy
Now, it's time to create a real life promotion plan for your website. Figure out what aspects of marketing you need to get people to not only take notice of your site, but also to take action.
What social platforms does your ideal client/customer use most? Where do they live? How do they gain information? Answering these questions should help you determine what to marketing element to prioritize.
If you're selling products of any kind, you'll want to take advantage of email marketing. You'll want to create the design elements, structure, and decide on frequency. Implementing automated sequences is a great first step. Building a subscriber base is one of the most effective ways to drive traffic and sales.
Get clear on what types of marketing will prove most beneficial to your new business, set goals, prioritize, and figure out whether or not you might need to outsource.